What the fuck! This is Healthy World.
This is an about page...
Click mr. robo!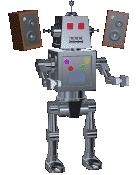 About me
There's not a lot to know. I'm a college student that gets bored and burnt out very easily. I made this website just to have fun. It wasn't supposed to be Danganronpa related but here we are. This website is mostly just a dumping grounds for ideas I have.

Journal Entries

05/14/19
Well, I've been working on this website so much that I don't even know what to do with it anymore. This website was supposed to be a joke but now it has become one of my favorite things.

I can spend hours scrolling through different neocities websites, it's lovely. But it's also a big distraction for my upcoming finals. I haven't started studying yet and I have a final exam in 2 days.